Vape Escape UAE
Regular price
Dhs. 180.00 AED
Regular price
Sale price
Dhs. 180.00 AED
Unit price
per
Sale
Sold out
In the world of vaping, innovation is the name of the game. IQOS 3 DUO HOLDER PEN is the latest marvel in this industry, setting new standards for convenience, flavor, and style. In this article, we will delve into the intricacies of this groundbreaking device, exploring its features, benefits, and why it's a must-have for both newcomers and seasoned vaping enthusiasts.
The Evolution of Vaping
Vaping has come a long way since its inception, with technology continually pushing the boundaries of what's possible. The IQOS 3 DUO HOLDER PEN is a testament to this progress. Let's dive into its key features:
1. Dual-Use Technology
The IQOS 3 DUO HOLDER PEN introduces dual-use technology, allowing you to enjoy both heated tobacco and e-liquids. This versatility means you can switch between different vaping experiences effortlessly.
2. Compact and Stylish Design
The sleek and compact design of this holder pen is not only aesthetically pleasing but also incredibly portable. Slip it into your pocket or bag, and you're ready to vape on the go.
3. Long-Lasting Battery
Say goodbye to frequent charging. With an extended battery life, this device ensures you can enjoy your vaping sessions throughout the day without interruptions.
4. Enhanced Flavor Experience
IQOS's innovative heating system preserves the true flavor of your chosen tobacco or e-liquid. You'll savor every note and nuance, providing a more authentic vaping experience.
Why IQOS 3 DUO HOLDER PEN?
Now that we've explored the exceptional features, you might wonder why you should choose the IQOS 3 DUO HOLDER PEN over other vaping devices. Here are some compelling reasons:
Convenience: Its intuitive design makes vaping hassle-free, whether you're a beginner or an expert.

Quality: IQOS is renowned for its commitment to quality, ensuring your vaping experience is always top-notch.

Variety: The ability to use both heated tobacco and e-liquids means you have a wide range of options at your fingertips.

Portability: Its compact size and long battery life make it perfect for those on the move.
Conclusion
The IQOS 3 DUO HOLDER PEN represents a significant leap in vaping technology. Its dual-use capabilities, elegant design, and exceptional flavor preservation set it apart from the competition. Whether you're new to vaping or a seasoned pro, this device offers a convenient, high-quality, and versatile solution to meet your needs.
FAQs
1. Can I use my favorite e-liquids with IQOS 3 DUO HOLDER PEN?
Absolutely! One of the advantages of this device is its compatibility with various e-liquids, allowing you to explore different flavors.
2. How do I clean the IQOS 3 DUO HOLDER PEN?
Cleaning is a breeze. IQOS provides clear instructions in the user manual, ensuring that you can maintain your device effortlessly.
3. Is the IQOS 3 DUO HOLDER PEN suitable for beginners?
Yes, it's beginner-friendly. The device's user-friendly design makes it easy for newcomers to start their vaping journey.
4. What sets IQOS apart from other vaping brands?
IQOS's dedication to quality, innovation, and flavor preservation makes it a standout choice for vaping enthusiasts.
5. Does the IQOS 3 DUO HOLDER PEN come with a warranty?
Yes, IQOS offers a warranty for your peace of mind. Be sure to check the details when you make your purchase.
Share
View full details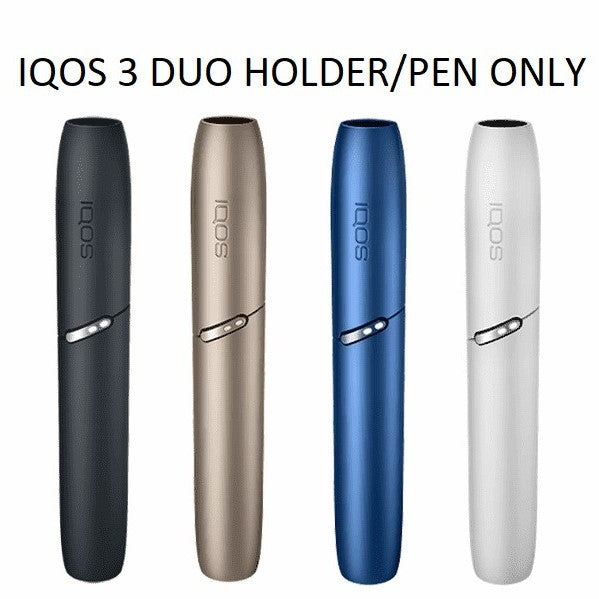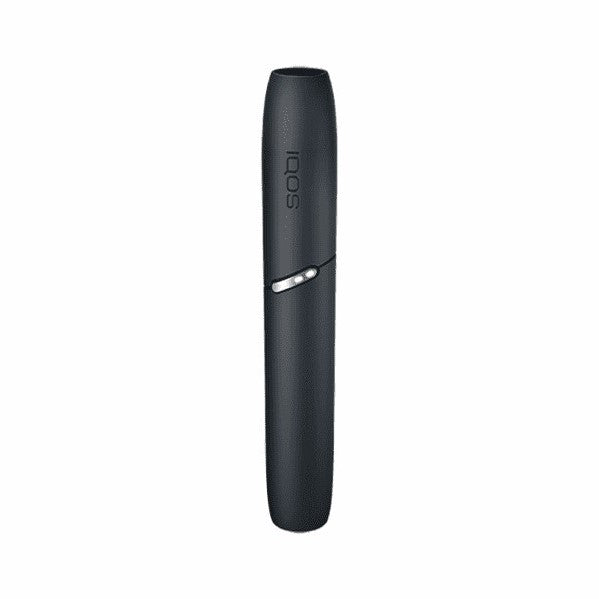 Add a title to introduce your product's features
Highlights

Provide details in each of the collapsible rows to give your customers the information they need to pick the best product.

Change the title and icon of each row to suit your brand.