HETTS DXB
Regular price
Dhs. 210.00 AED
Regular price
Sale price
Dhs. 210.00 AED
Unit price
per
Sale
Sold out
In the ever-evolving landscape of smoking alternatives, IQOS 3 Multi Kit Velvet Grey emerges as a game-changer. This revolutionary device seamlessly combines cutting-edge technology with stylish design to deliver a smoking experience like no other. Whether you're a seasoned vaper or someone looking to make the switch from traditional cigarettes, this sleek, elegant device has a lot to offer.
Aesthetically Pleasing Design
First impressions matter, and IQOS 3 Multi Kit Velvet Grey makes a statement. Its sleek and sophisticated design, dressed in a muted yet elegant Velvet Grey color, is both stylish and discreet. The device fits perfectly in your hand, and its minimalist design ensures it blends effortlessly into your daily life.
Smoke-Free and Odorless
One of the standout features of the IQOS 3 Multi Kit Velvet Grey is its heat-not-burn technology. This revolutionary system heats specially designed tobacco sticks, branded as HEETS, to a temperature that releases a flavorful nicotine-containing vapor without the smoke, ash, or lingering odor of traditional cigarettes.
By choosing IQOS, you're not only making a smart choice for your health but also respecting the well-being of those around you. No more offensive odors sticking to your clothes or hair – the Velvet Grey experience is pure and odorless.
User-Friendly and Convenient
IQOS 3 Multi Kit Velvet Grey has been engineered with user convenience in mind. The device is incredibly easy to use. Simply insert a HEETS stick into the holder, press the button to turn on the device, and wait for the LED light to turn green. You're ready to enjoy your tobacco stick. It's that simple!
The device also boasts an extended battery life, ensuring you can go throughout the day without worrying about recharging. If you ever need a quick boost, a few minutes in the pocket-sized charger will provide you with multiple uses.
A Taste of Variety
IQOS 3 Multi Kit Velvet Grey opens the door to a world of flavors. HEETS come in various blends, allowing you to choose the one that suits your taste. Whether you prefer the rich and robust aroma of Sienna or the crisp and refreshing Menthol, there's a flavor for every palate.
A Healthier Alternative
When it comes to alternatives to traditional smoking, IQOS 3 Multi Kit Velvet Grey stands out as a healthier choice. By eliminating the combustion process found in regular cigarettes, it significantly reduces the levels of harmful chemicals released into the body. It's a step towards a smoke-free life without the need to quit nicotine altogether.
Conclusion
IQOS 3 Multi Kit Velvet Grey is more than just a smoking alternative; it's a lifestyle choice. Its elegant design, convenience, and variety of flavors make it a standout in the world of smoke-free devices. With Velvet Grey in your pocket, you're not just making a healthier choice; you're making a stylish one too. Say goodbye to the past and embrace the future of smoking.
So, why not elevate your smoking experience with IQOS 3 Multi Kit Velvet Grey? Try it today, and discover a world where style meets innovation, and enjoyment meets well-being.
FAQs
1. Is IQOS 3 Multi Kit Velvet Grey safe to use? Yes, it's designed with a focus on harm reduction. By heating rather than burning tobacco, it produces significantly fewer harmful chemicals.
2. Are HEETS available in various flavors? Absolutely! HEETS come in various flavors, including Sienna, Amber, and Menthol, to cater to diverse preferences.
3. How long does the battery last on IQOS 3 Multi Kit Velvet Grey? The device offers an extended battery life, allowing multiple uses without frequent recharging.
4. Does IQOS 3 Multi Kit Velvet Grey produce odors like traditional cigarettes? No, it doesn't. IQOS Velvet Grey produces an odorless, tobacco-flavored vapor, ensuring you and those around you can enjoy a smoke-free experience.
5. Can I use IQOS 3 Multi Kit Velvet Grey in public spaces? IQOS is designed for use in places where smoking is allowed, but it's always a good idea to respect local regulations and etiquette regarding smoking alternatives.
Share
View full details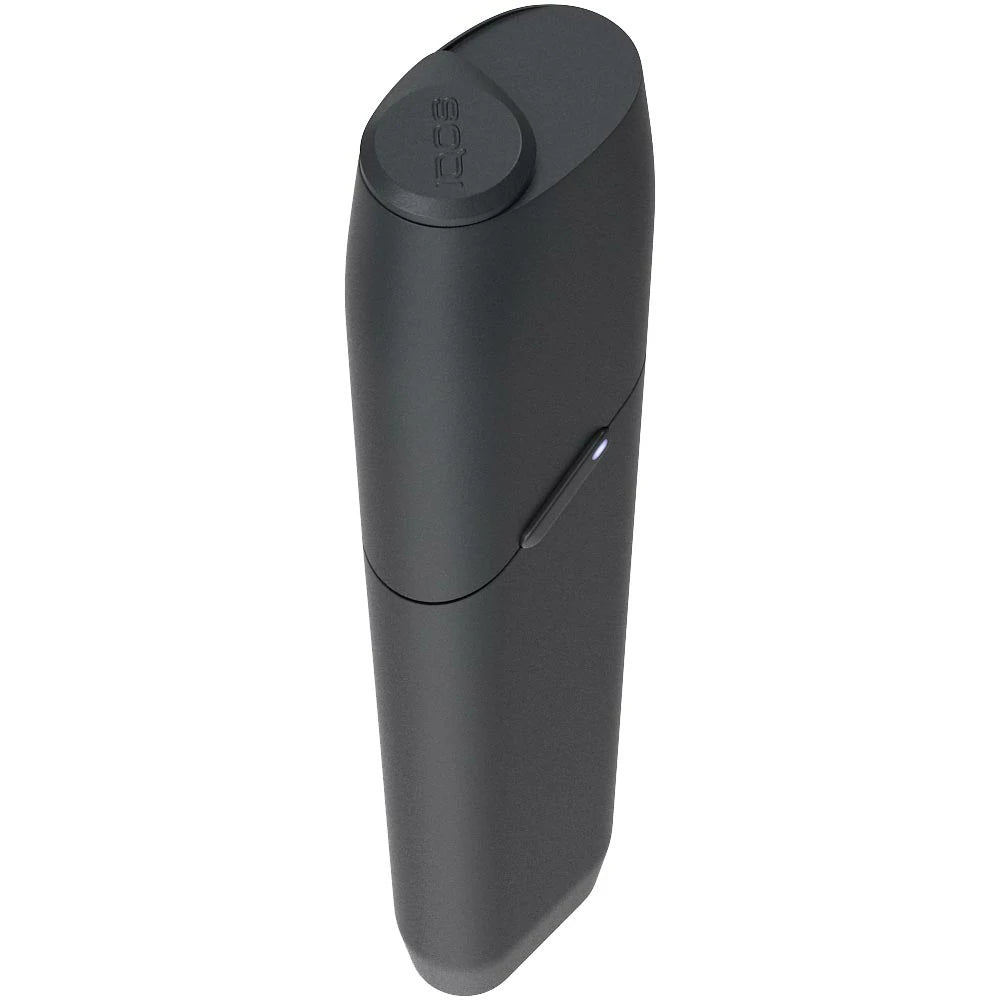 Add a title to introduce your product's features
Highlights

Provide details in each of the collapsible rows to give your customers the information they need to pick the best product.

Change the title and icon of each row to suit your brand.