HETTS DXB
Regular price
Dhs. 135.00 AED
Regular price
Sale price
Dhs. 135.00 AED
Unit price
per
Sale
Sold out
Terea Silver from Kazakhstan is a healthy alternative to traditional smoking best known for its sleek silver design. It is a tobacco stick specially designed to be used with Terea IQOS advanced heating technology. This device transforms tobacco sticks into delicious vapor and eliminates the chemical damage of traditional smoking, making it less risky. Terea Silver will give you a balanced and woody flavor experience that combines roasted tobacco with woody notes and subtle tea aromas. So invest in Terea Silver to enjoy a unique vaping experience.
What makes Terea Silver Kazakhstan unique
 Kazakhstan's Terea Silver is a unique product. What makes it unique is its own balanced woody flavor that offers a blend of roasted tobacco with woody notes and subtle tea aromas. Its minty aroma awakens your senses and each puff will take you from the juicy aroma of apples to citrus overtones. It is mainly made especially for mint lovers which is nothing short of a masterpiece. It's not just a vape but the epitome of luxury vaping that promises an unforgettable experience that makes Terea Silver Kazakhstan unique to everyone.
Why choose Terea Silver from Kazakhstan?
 It reduces the health risks associated with traditional smoking and makes quitting traditional smoking easier.
It is an innovation inspired by the rich heritage of Kazakhstan that promises an unforgettable experience. Terea Silver is a Dubai heritage that is an absolute masterpiece that will elevate your entire vaping game. It offers unmatched performance and satisfaction. Terea Silver will take the luxury of vaping in Dubai to new heights specially designed to offer a less harmful alternative. The method of using Terea silver is very simple. You don't need a lighter or an ashtray to use it and it doesn't produce any ash like traditional smoking. Using it will require an IQOS Iluma series which has been specifically designed to be used exclusively with it. It heats the steaks without any ash or burning and imparts a unique taste and aroma. So to add a touch of elegance to your smoking experience and want more ease of use, add Terea Silver Kazakhstan to your wishlist.
Share
View full details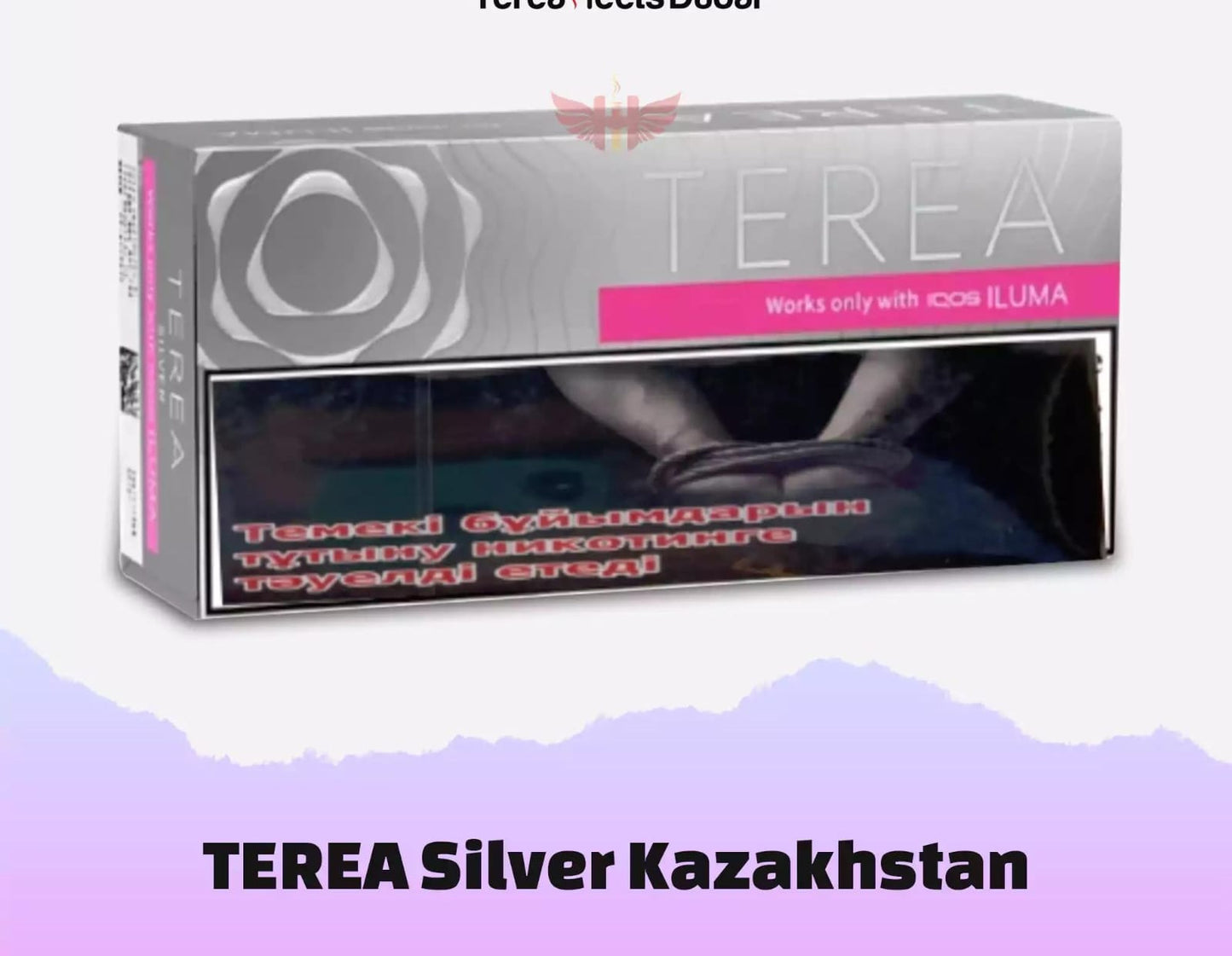 Add a title to introduce your product's features
Highlights

Provide details in each of the collapsible rows to give your customers the information they need to pick the best product.

Change the title and icon of each row to suit your brand.