Vape Escape UAE
Regular price
Dhs. 75.00 AED
Regular price
Dhs. 80.00 AED
Sale price
Dhs. 75.00 AED
Unit price
per
Sale
Sold out
In the world of modern smoking alternatives, IQOS has made a significant impact with its innovative technology. IQOS 3.0 Duo is a remarkable device, but keeping it safe and stylish can be a challenge. This is where the Flip Bag for IQOS 3.0 Duo Case Pouch Holder comes into play.


Introduction
Smoking has come a long way from traditional cigarettes, thanks to IQOS, a heat-not-burn tobacco product. The IQOS 3.0 Duo is a dual holder that allows you to enjoy two consecutive uses without waiting. It's sleek, and efficient, and elevates your smoking experience. But as a valuable accessory, it deserves protection and style.
The IQOS 3.0 Duo: A Game-Changer
IQOS 3.0 Duo is a revolutionary device that heats tobacco instead of burning it, producing flavorful nicotine vapor without the harmful effects of traditional smoking. Its dual holder feature ensures you can enjoy two HEETS sticks in a row, making it a favorite among tobacco enthusiasts.
The Need for Protection
Why protect your IQOS 3.0 Duo?
Your IQOS 3.0 Duo is an investment in your smoking pleasure. Protecting it from daily wear and tear, dust, and scratches is essential. Moreover, you want to carry it with style, and that's where the Flip Bag comes into the picture.
Introducing the Flip Bag
Stylish Design and Materials
The Flip Bag is more than just a protective case; it's a fashion statement. Crafted from high-quality materials, it boasts a sophisticated design that complements your IQOS 3.0 Duo.
Perfect Fit for Your IQOS
The Flip Bag is custom-made to snugly fit your IQOS 3.0 Duo, ensuring it stays secure and protected during transport.
Key Features
Protection from Dust and Scratches
Say goodbye to worries about dust and scratches. The Flip Bag shields your IQOS 3.0 Duo, preserving its sleek appearance.
Easy Access to Your Device
Designed for convenience, the Flip Bag allows easy access to your IQOS, so you can enjoy your tobacco sticks hassle-free.
Additional Pockets for HEETS
Carry your HEETS sticks with you effortlessly. The Flip Bag features extra pockets for your HEETS, ensuring you have everything you need in one place.
Why Choose the Flip Bag?
Enhancing Portability
The Flip Bag adds an element of portability to your IQOS 3.0 Duo. Slip it into your bag or pocket, and you're ready to go.
A Touch of Sophistication
Elevate your IQOS experience with the Flip Bag's stylish design. It's not just a case; it's an accessory that complements your lifestyle.
How to Use the Flip Bag
Using the Flip Bag is a breeze. Simply insert your IQOS 3.0 Duo, secure it, and place your HEETS sticks in the designated pockets. You're now prepared for a seamless and stylish smoking experience on the go.
Customer Reviews
What Users Are Saying
"The Flip Bag is a must-have accessory for IQOS users. It combines protection, style, and functionality perfectly." — Sarah, IQOS enthusiast
"I love how the Flip Bag keeps my IQOS safe and adds a touch of elegance to my daily routine." — Michael, satisfied customer
Conclusion
The Flip Bag for IQOS 3.0 Duo Case Pouch Holder is more than just a protective case; it's an essential accessory for IQOS enthusiasts. It combines style and functionality, ensuring your IQOS 3.0 Duo stays safe, and you stay stylish wherever you go. Elevate your IQOS experience with the Flip Bag.
Share
View full details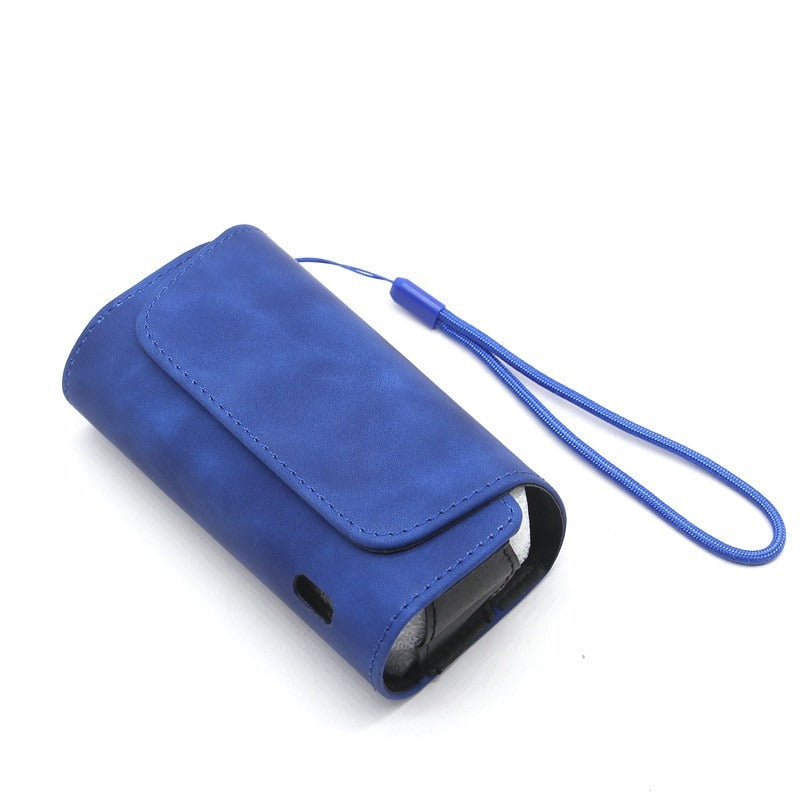 Add a title to introduce your product's features
Highlights

Provide details in each of the collapsible rows to give your customers the information they need to pick the best product.

Change the title and icon of each row to suit your brand.